Smeared and Smudged July blog hop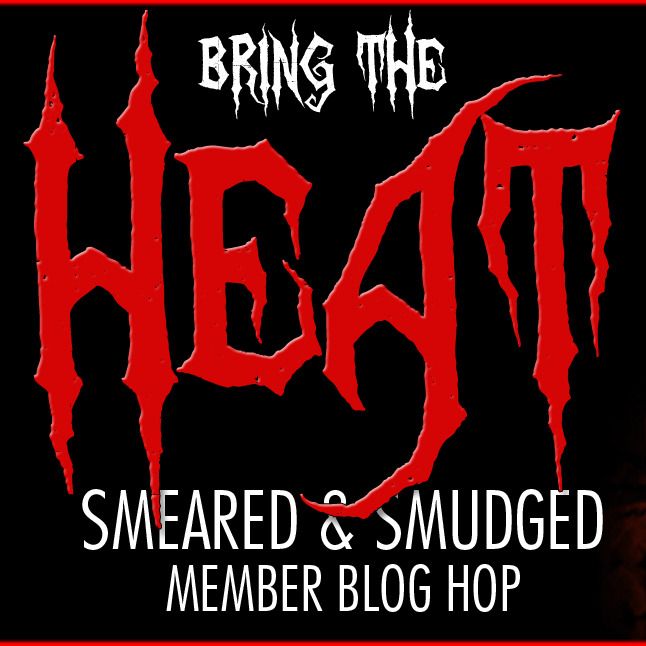 It's blog hop time again!! This hop is all about the heat, be it using heat embossing, hot glue, fire images, or sexy hot!
I just couldn't decide what I was going to do for this, so it has ended up being a very last minute project.
Well here it is!
To start I used the smeared ink digi stamp called tease
http://www.smearedink.com/zombie-pinups-tease/
I cloned the stamp into an image with flames to make it look like she was standing in the flames, I've not really done much in the way of digi work so this did take me about half hour to do. When it had printed I coloured the stamp in with promarkers (you didn't think I coloured on my pc too did you?? I'm no where near at that stage yet lol).
So image is printed and coloured time to layer it up, I put it onto a piece of grey card stock from a DCWV stack which I had ran through my texture boutique with a grunge stripe embossing folder. I used an oval cut out in black card stock and a piece of cream from the DCWV stack. To finish it off I added some buttons, a skull cabochon, some black flower trim from wild orchid crafts and some flowers also from wild orchid crafts.
Now off you pop to see what the rest of these amazingly talented ladies have been up to, dress light the temperature is gonna get hot!!!