day 24
Today I am sharing my DT piece for the new challenge at
Quoth the Raven
. Having gotten confused as to what day I was on I actually didn't have my piece ready for yesterday when it was supposed to be posted! On a positive note though, today is the last day of work for a week...well not technically true as I will still have to do some work next week but I can do it in the comfort of my own home with a cuppa and pj's on LOL
The Challenge this month is to create something using these colours.
I have made a little mixed media piece on some mount board, I started by using molding paste and a mask (thank you for the mask Sall I love it!) When that was dry I added 3 strips of paint in orange, purple and green (my green turned out a little dark compared to the green above. I then rubbed over the while thing with black ink. To break up the colours I added a couple of strips of washi tape. The 2 stamps are both
Smeared Ink
rubber stamps and the embellishments are Prima flower centres.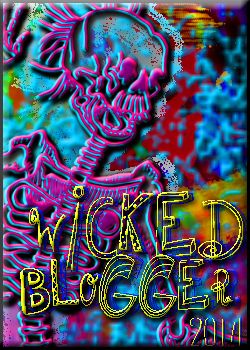 Terra
Black Dragon
Lyneen
Maureen
Rebecca
Julia
Lisa
Teresa
Keren
Renee
Alison
De-stempelwinkel Designers Blog
Jane
The Nanny (Sue)
Sarah
Leslierahye
Jessica
Kelli
Karen
Airless Chambers
Sara
Kapree
Shoni
Altered Pages
Shell
Art Jypsy
Alex
Dreamweavers Stencils DT
Kim
Nanette
Erin
Susan
Creepy Glowbugg
DominoART
Steph
Sandy
Sarah
Stefanie
Barbara